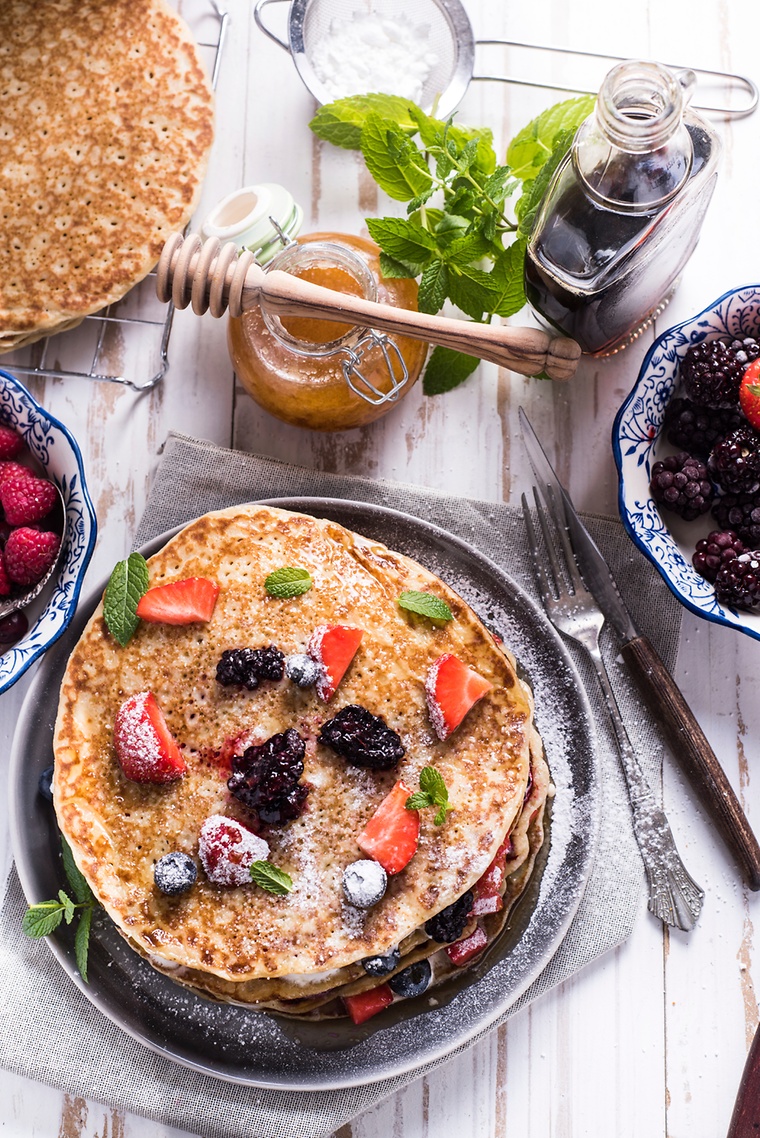 One of our favourite days of the year is upon us – Pancake Day!

Whether you're planning on making your own crepe creations, or you're looking for London's top pancake restaurants, we've got everything you need to know right here!
Planning on eating out this Shrove Tuesday? Here are our top 3 picks for the capital.
Breakfast Club
Where: Soho, Islington, Hoxton, Spitalfields, London Bridge and Brighton
Go here for: Amazing sweet and savoury pancakes served all day – plus a chance to take part in their pancake day challenge.


Balans Soho Society
Where: Old Compton Street
Go here for: Alternative pancake recipes – including banana, rum and Crepes Suzette.


Drake and Morgan
Where: Kings Cross
Go here for: All-day American style pancakes – plus special sessions are available for those looking to enhance their flipping skills – click here for more details.


If you're planning on sticking to making your pancakes at home, check our super-simple guide to perfect pancakes.

What you'll need
- 100g plain flour
- 2 large eggs
- 300 ml milk
- 1 tbsp sunflower or vegetable oil
- Lemon, Caster Sugar, Honey, Fruit or Chocolate Spread to serve.
1. Put the flour, eggs and milk into a bowl and whisk in to a smooth batter.

2. Put a medium sized frying pan over a medium heat and carefully wipe with oiled kitchen paper. 

3. Once the pan is really hot, cook the pancakes for one minute on both sides until they appear golden. Don't forget to throw in an overly-elaborate pancake flip for good measure!

4. Best served in large quantities, with the classic lemon and sugar combo (our favourite) or your filling of choice!


Enjoy!